10 Best Beaches in Barbados
A List from a Local
With over 60 beaches in Barbados, there are so many to choose from. You've been told of Accra Beach, Brownes Beach and Miami beach (one of the stops of the Music Bus) over and over and while those are great, you may be looking for something a bit off the beaten path. For your next visit to the island, be sure to remember these suggestions compiled for you by a local beach lover.
1. Long Beach

Long beach is located in Christ Church at the most south-easterly point of the island. This beach is definitely for you if you are seeking a beautiful, but remote spot for a romantic stroll or picnic. The picturesque view from atop the cliff and down on the beach offer Long Beach as a perfect beach wedding venue which is often chosen by tourists and locals alike.
Long Beach can at times have rough waters and a strong undertow and with no lifeguard on duty, we do not recommend taking a dip here unless you are a very strong swimmer with a thirst for adventure. With little to no signage, it is relatively difficult to find but that's all part of the fun.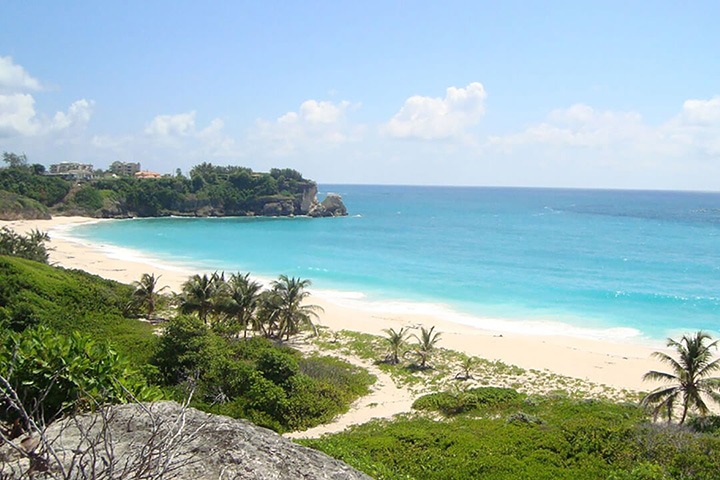 2. Pebbles Beach

North of Needham's Point and south of Browne's Beach, Pebbles Beach is one of the most popular beaches on this list next to Worthing Beach.
Like most beaches on the west and south coast of Barbados, it boasts golden sand, calm, serene waters and many exciting beach activities like scuba diving, snorkeling, paddle boarding and kayaking. If you're an early morning person, you may be greeted here by the horses from the nearby stables.
(Nearby hotel: Savannah Beach Hotel)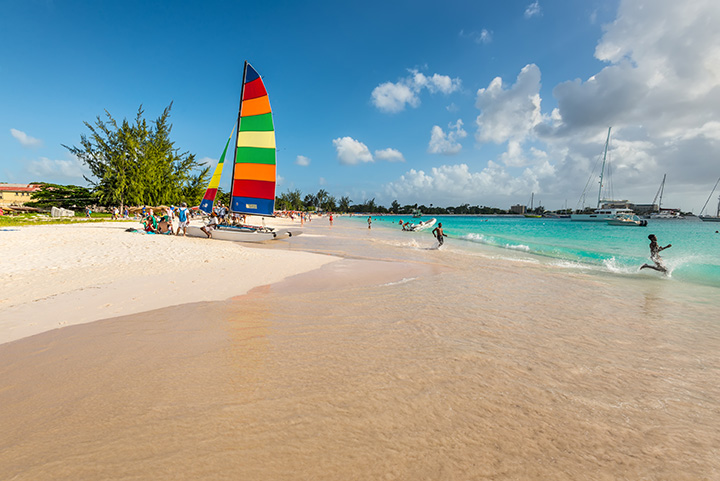 3. Bottom Bay

This serene cove, located in St. Philip gives the feel of an island on its own with the jagged cliff formed partially around the beach. While we don't recommend bathing here, it's great for relaxing and picnicking and it's been known for a whale sighting or two.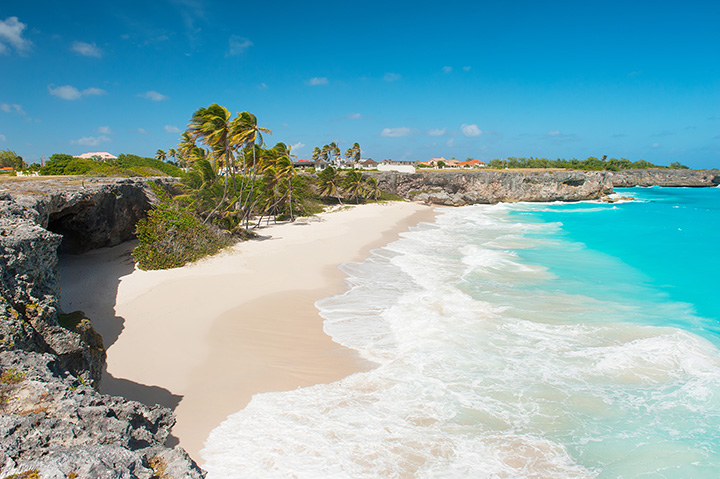 4. Worthing Beach (Sandy Beach)

This beach continues the theme of most, with clear, blue waters and beautiful white sand. It's great for swimming, turtle spotting and simple snorkeling adventures with a fascinating coral reef to discover. There are also many other water sports options to choose from.
(Nearby hotel: Worthing Court Hotel)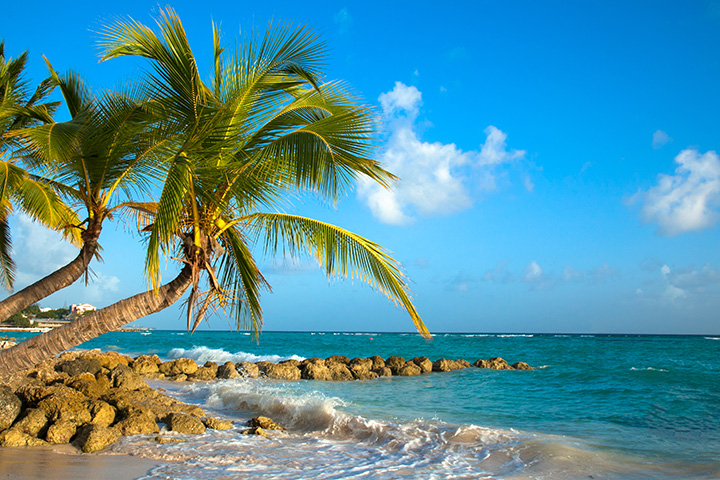 5. Heywoods Beach

Heywoods is a quiet beach located in St. Peter, to the north of Speightstown. It's great for snorkeling, taking glass bottom boat trips and other exciting activities or just relaxing and sunbathing. It's especially perfect for swimming, like most beaches on the south and west coast, since the coral reef creates a natural barrier to the waves.
(Nearby Hotel: Sugar Cane Club)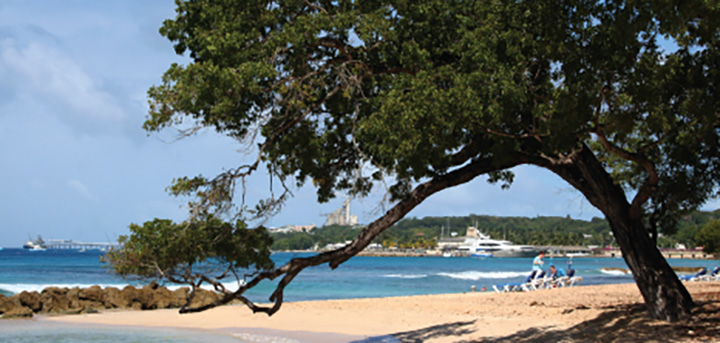 6. Conset Bay

While more a fishing location, Conset Bay in St. John is a great place for exploration. This fishing village, off the beaten track, is small, tranquil and great to watch the fishermen out on the water. The serene surroundings make it a great place for a picnic or a stroll to clear the head.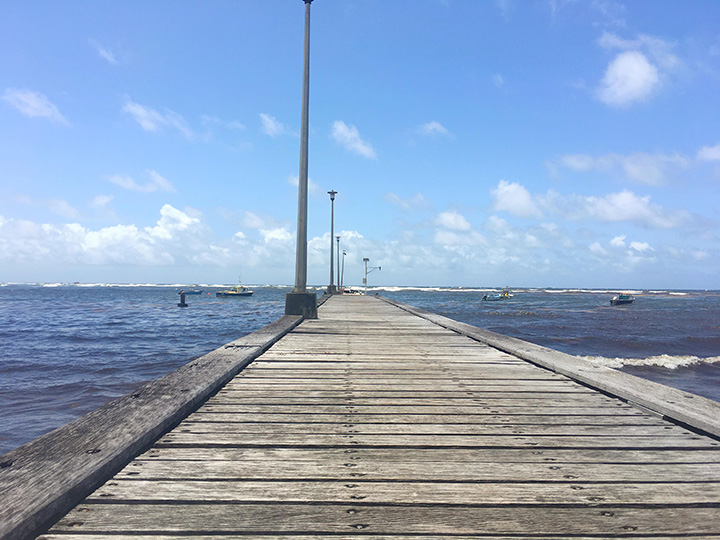 7. Archer's Bay

Also situated in the northern parish of St. Lucy, Archer's Bay is surrounded by rugged coral and limestone cliffs which are pounded by the Atlantic Ocean. Swimming is definitely not recommended, the task only being undertaken by experienced locals, who still exercise extreme caution. Getting to Archer's Bay is part of its appeal and once you do, exploring the cliffs with spectacular views is well worth it. If you want to relax with a picnic, there is a small park complete with tables. This idyllic spot comes highly recommended.
(Nearby Hotel: Sugar Cane Club)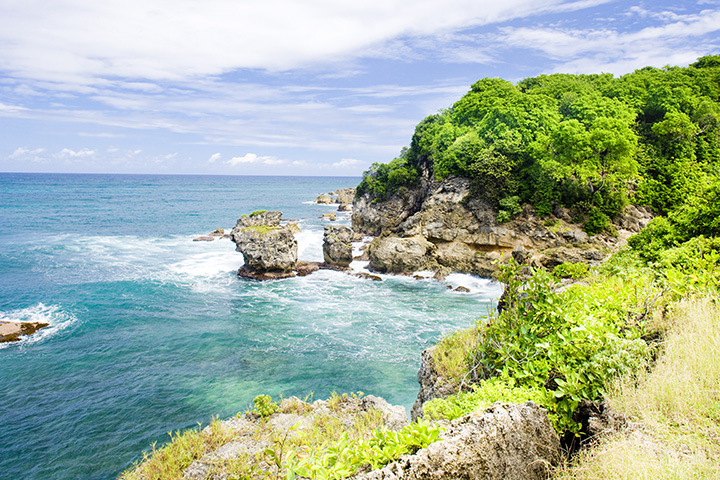 8. Surfer's Point

Surfer's Point in Christ Church is a great place to, of course, surf, in any form. From board surfing to kitesurfing and kayaking, there is a plethora of activities for beginner surfers to choose from. Between the months of August to February is the time to get the best waves but if you're not into surfing it's worth a stop to picnic on the benches and watch the adventurers.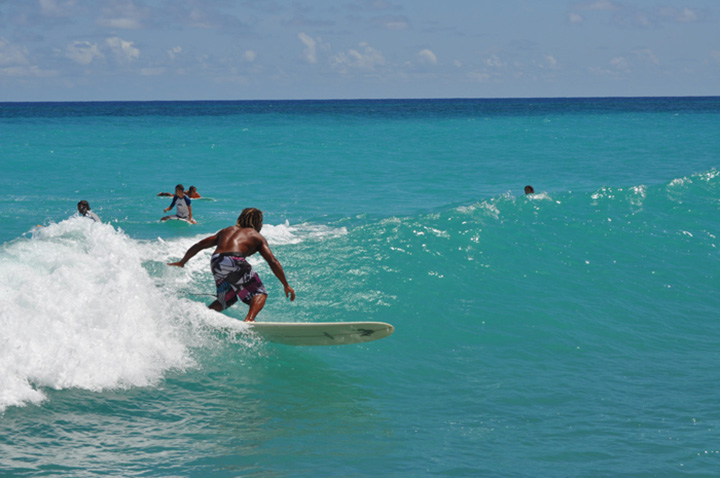 9. Freights Bay

Another surf stop is Freights Bay near Oistins. With no bathroom, shower or food facilities here, it is not favored for a full family day out, but secluded beach area excellent for intermediate surfers, swimming or a romantic, sunset picnic.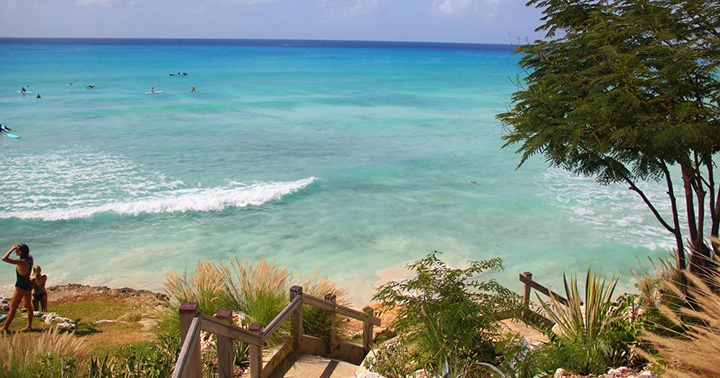 10. Mullins Beach

Located in St. Peter, Mullins is a very popular beach among tourists. While not as big as some of our other beaches, it's great for a family beach day. As previously mentioned, the coral reef barrier makes for calm waters for swimming and with umbrellas, beach chairs, food outlets and various beach activities, like jet skis, available, there is no lack of entertainment.
(Nearby Hotel: Sugar Cane Club)